Animals
Cat hugs the owner image and bursts into tears, the reason makes everyone 'cries to laughs'
The clip of the cat reacting when holding the phone crying has touched millions of people. The reason behind is there such a fun twist?
Recently, a clip recorded the moment a cat watched the old footage of the deceased owner, gently lying down as if wanting to hug that image, making viewers emotional.
Immediately, this clip received millions of views, along with tens of thousands of likes and shares from the online community.
The moment the cat sees the pictures of the deceased owner.
The action of the cat, which is known as a snob and cool, suddenly melts millions of hearts. It has proven to people that cats are also very affectionate and warm animals, not just fierce and aggressive as many people think.
Especially the warmth and tenderness of cats when they show affection to the person who raised and cared for them.
The owner of the cat made the whole social network emotional because he missed the deceased owner: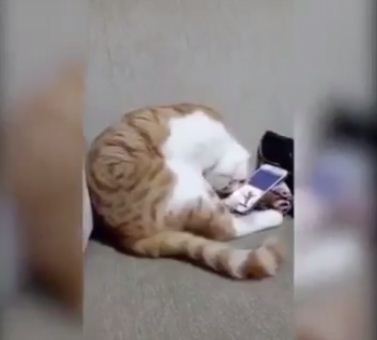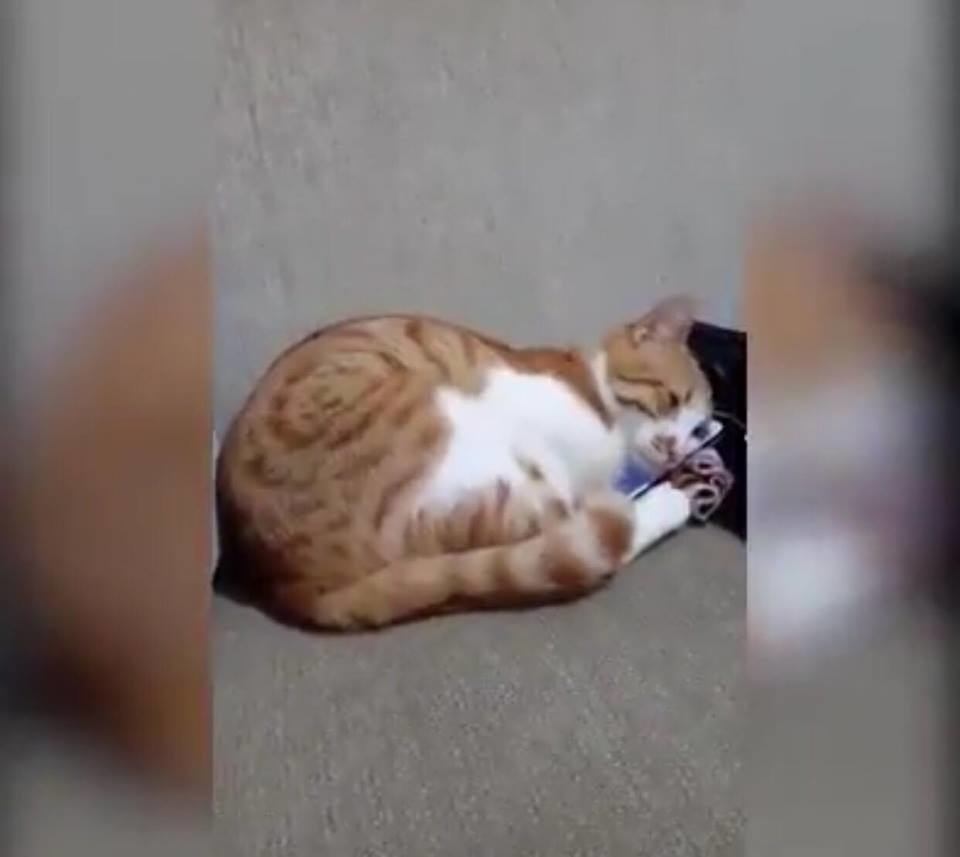 Its reaction melted millions of hearts.
However, when the clip about the cat-loving owner is bringing tears to many people, the truth behind it really makes everyone "crying and laughing" with this "difficult" situation.
A series of news sites such as Cumhuriyet, Hürriyet, Mynet, Yurt, CNN Türk, Oda TV, Yeni Şafak, etc. have been claimed by the cat's owner, who falsely reported that the cat was upset to see see the image of the deceased master on the phone screen.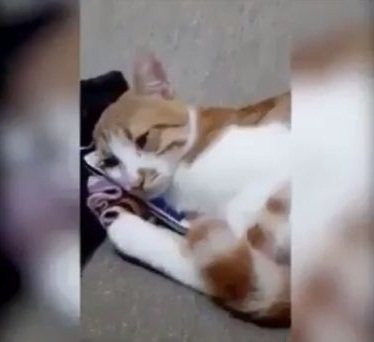 But the owner of the cat is still alive.
Accordingly, the owner of the cat has affirmed that all is not true. At the same time, the clip that is moving millions of people above was shot by this owner himself and uploaded to Youtube for a contest.
The cat's owner revealed on the mobile phone screen at the time that it was a picture of a cat and a turtle, not the deceased owner as reported by the pages.
It is known that the clip about the cat was once used in a TV show called Beyaz Show, broadcast on Kanal D, which can be understood in a humorous way as "Animal reactions to songs" singing by Selami Şahin" (Selami Şahin is a famous Turkish singer in Turkey).
All in all, this is a really cute and touching moment for the pet cat, but there are no deceased owners here. Sometimes, we need to find out more about the problem even though it is reported by the major media channels! Do you think so?
VIDEO: Cat hugs the owner image and bursts into tears, the reason makes everyone 'cries to laughs'