19-year-old Empoli gem Tommaso Baldanzi claims he dreams of playing for Jurgen Klopp
Empoli youngster Tommaso Baldanzi has claimed he would love to play for Liverpool manager Jurgen Klopp one day.
Speaking in an interview with Gazzetta dello Sport, the 19-year-old star has suggested he dreams of being coached by the German boss at some point in the future.
"I didn't expect to start so strong in my first year in Serie A," said Baldanzi.
"I'm happy because it was a really good start. But now there's a second part, where we have to continue to do well, both for Empoli and for myself.
"I would like one day to be coached by Klopp. He's a very strong coach on a world level, but I'm not thinking about it now. I have to keep working and improving, then we'll see what happens.
"It will remain a dream because we are at too high a level. It's already nice to play and grow in my home."
Baldanzi dreams of playing for Klopp
In just ten Serie A matches this season, the attacking-midfielder has managed to bag four goals. This even includes a shock winner against Inter Milan on Monday night.
Baldanzi certainly has a big fan in his coach Paolo Zanetti. In an interview with TuttoMercatoWeb, the Empoli manager lavished praise on the teenager.
"We are talking about an extraordinary talent," Zanetti said. "He's got a great talent. He played at San Siro and made my heart race.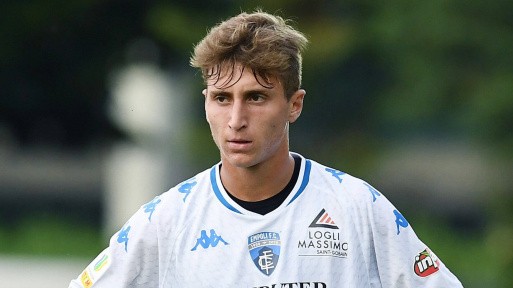 "He has the courage to play, he does it at San Siro as if it were his home pitch. This bravado means he is attractive for the big clubs.
"(Baldanzi) knows how to handle pressure. He needs to improve in numbers, he can produce a few more assists. But I think it's part of his growth path."
With Liverpool currently on the hunt for midfielders, the market has become somewhat inflated.
The likes of Jude Bellingham, Moises Caicedo and Enzo Fernandez are being touted for moves around the £100m mark, so the Reds will also need to look for more affordable additions.
At the moment, Baldanzi is only valued at £3.5m. However, if he continues to impress in Serie A, this figure can be expected to rise significantly.